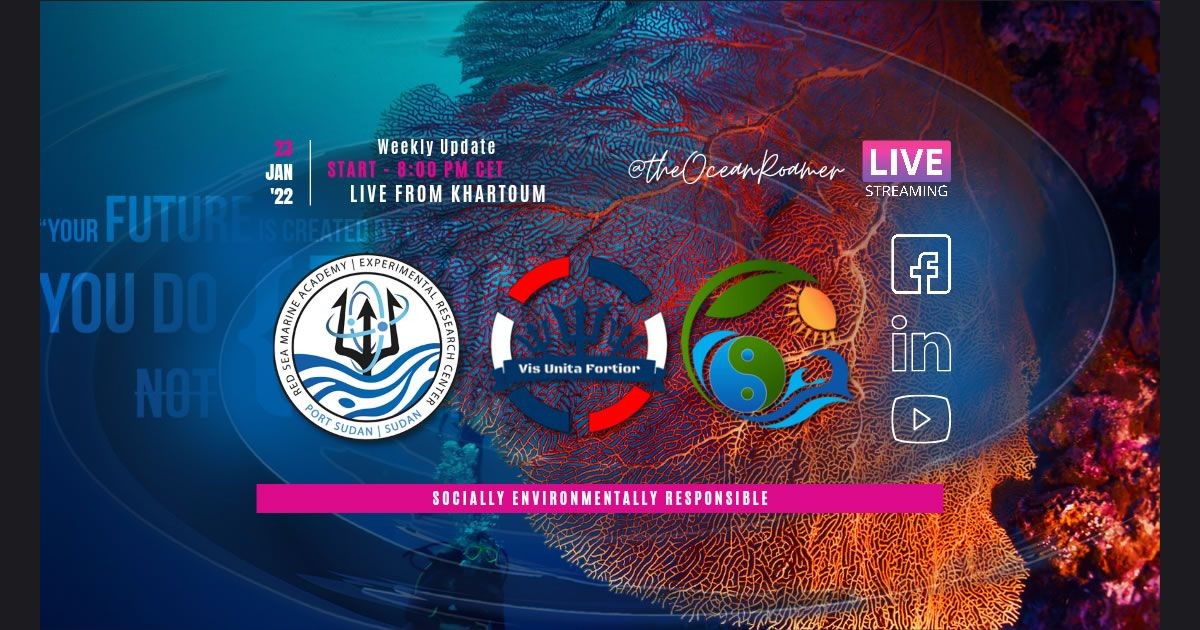 A 'Ghawaga' in Ktown
Latest updates from my trip 2 Khartoum.
But also news on our nonprofit projects:
#OPREDSEA, IADP - DIVE PROFESSIONALS, GOBLU3, RSMA|ERC
I'll also make an announcement!
Copyright
© THEOCEANROAMER - IADP
Copyright
© THEOCEANROAMER - IADP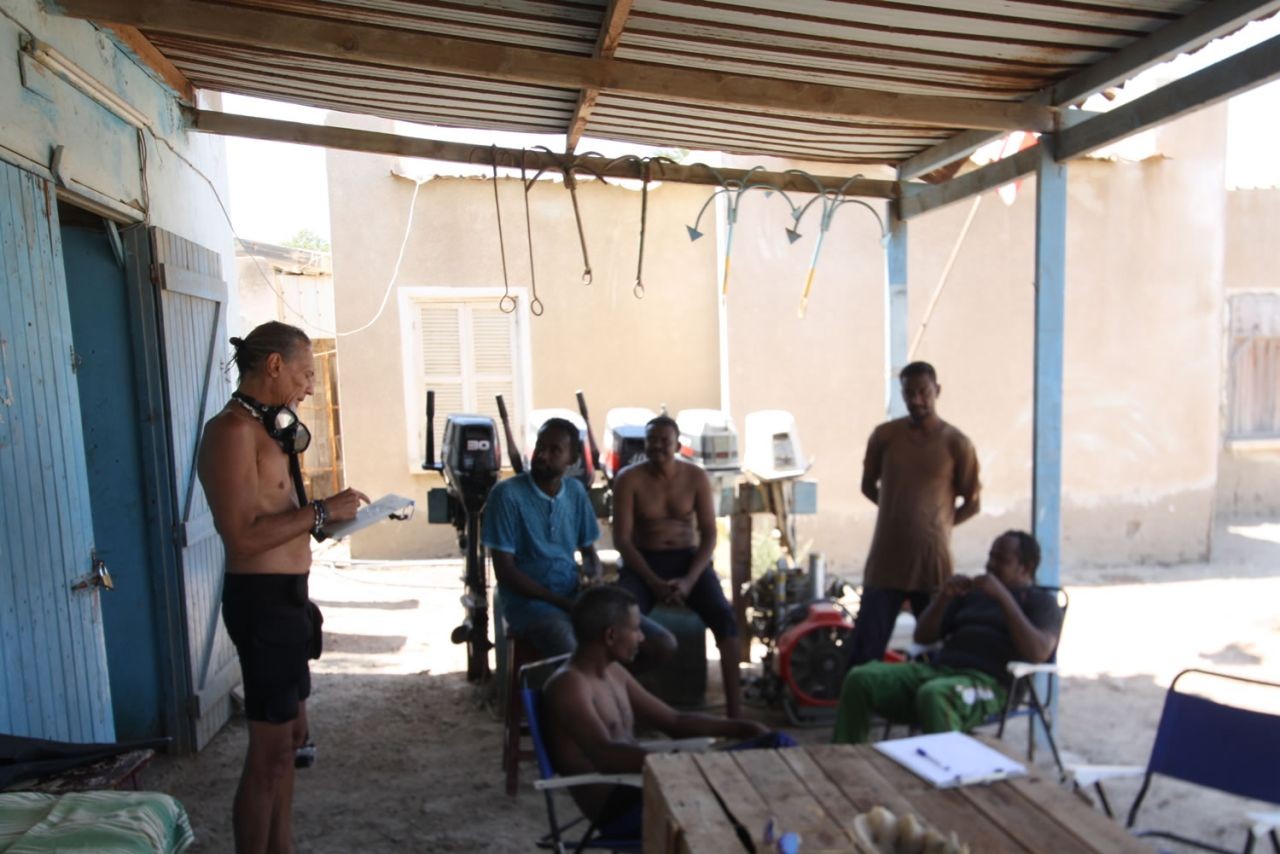 Discussing results of the swimming aptitude tests
Copyright
© THEOCEANROAMER - IADP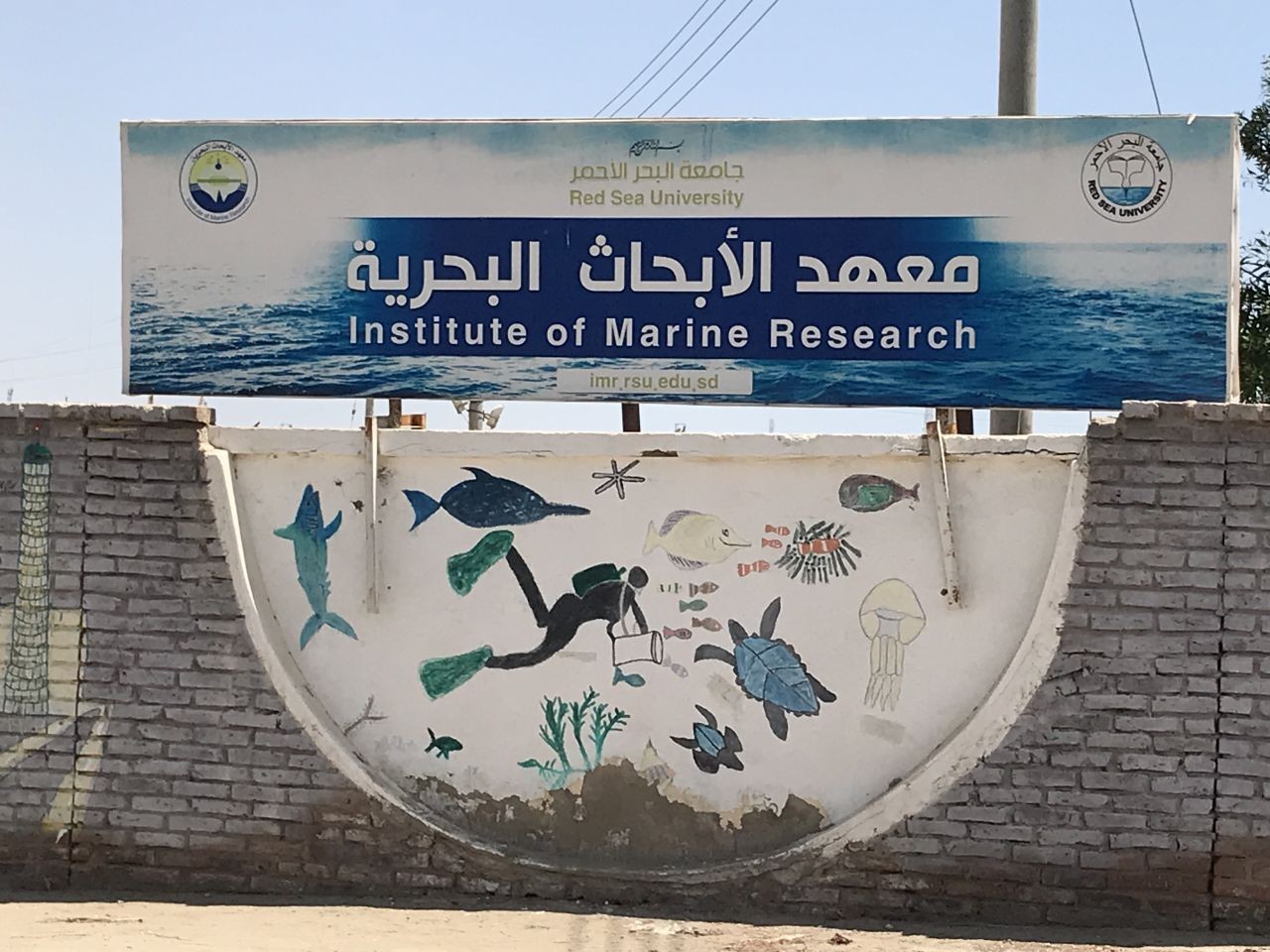 1 minute reading time (98 words)
It's been a year since, the conceptual stages of Operation Red Sea started, in Belgium.
THEOCEANROAMER narrates this epoch, that takes you from Belgium to the shores of Sudan; in an effort to help sustainable development of the Red Sea shore lines.
After that he introduces you to the Red Sea Marine Academy | Experimental Research Center project, under the auspices of the Red Sea University's, faculty of marine sciences and fisheries.

Copyright
© THEOCEANROAMER - IADP
Copyright
© THEOCEANROAMER - IADP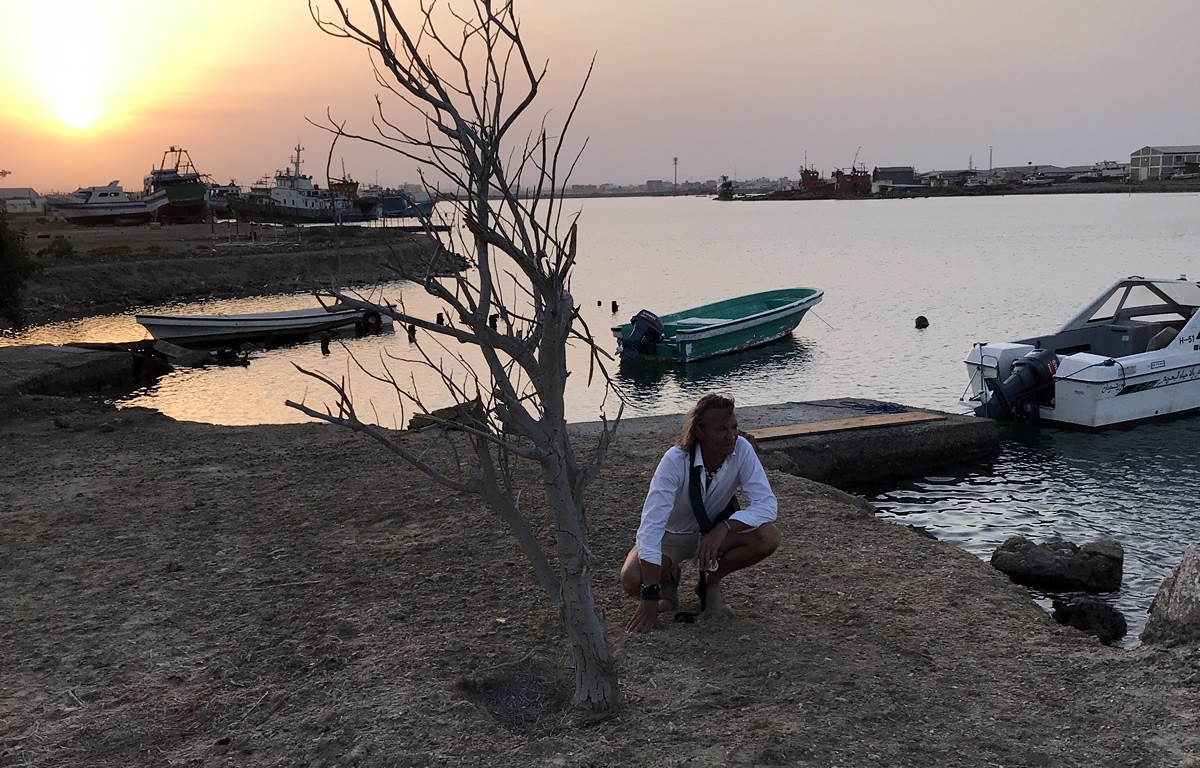 It's with great pleasure, after just 14 years give and take; that I make this video.From a virtual project, to reality! The International Association of Dive Professionals is Born!Watch below video, (non scripted - I am sorry, but I am so extremely busy these days); I was however long overdue, in keeping you abreast of our developments. VIS UNITA F
...
Copyright
© THEOCEANROAMER - IADP
Copyright
© THEOCEANROAMER - IADP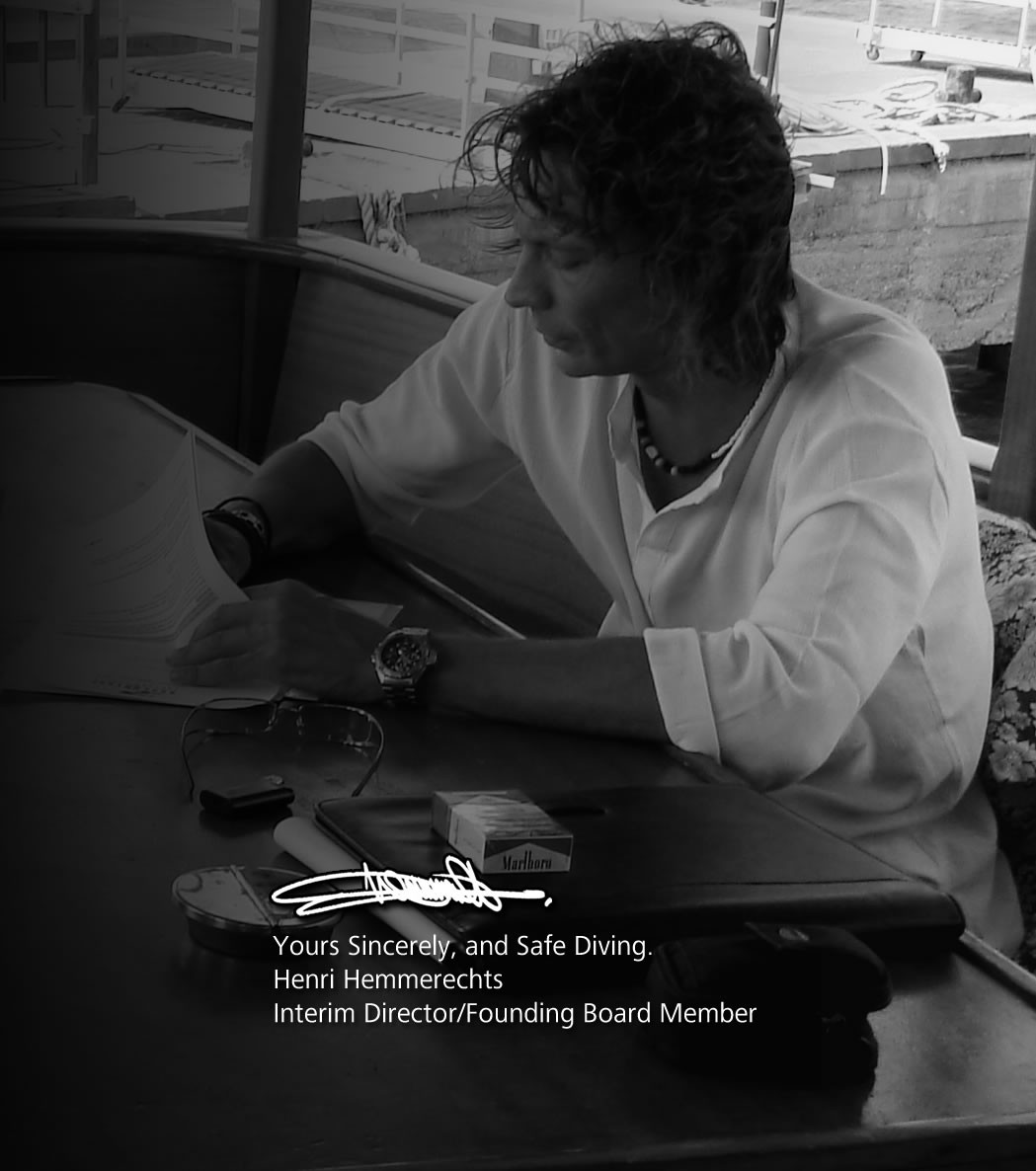 Following our mission statement, volunteers and employee's of the IADP work on a multitude of projects.The Year 2021, while still in under global pandemic, that began in 2020; brings its challenges, not only for our team; but also for professional divers worldwide.We aim to take this respite, as a unique occasion to spearhead a long overdue evoluti
...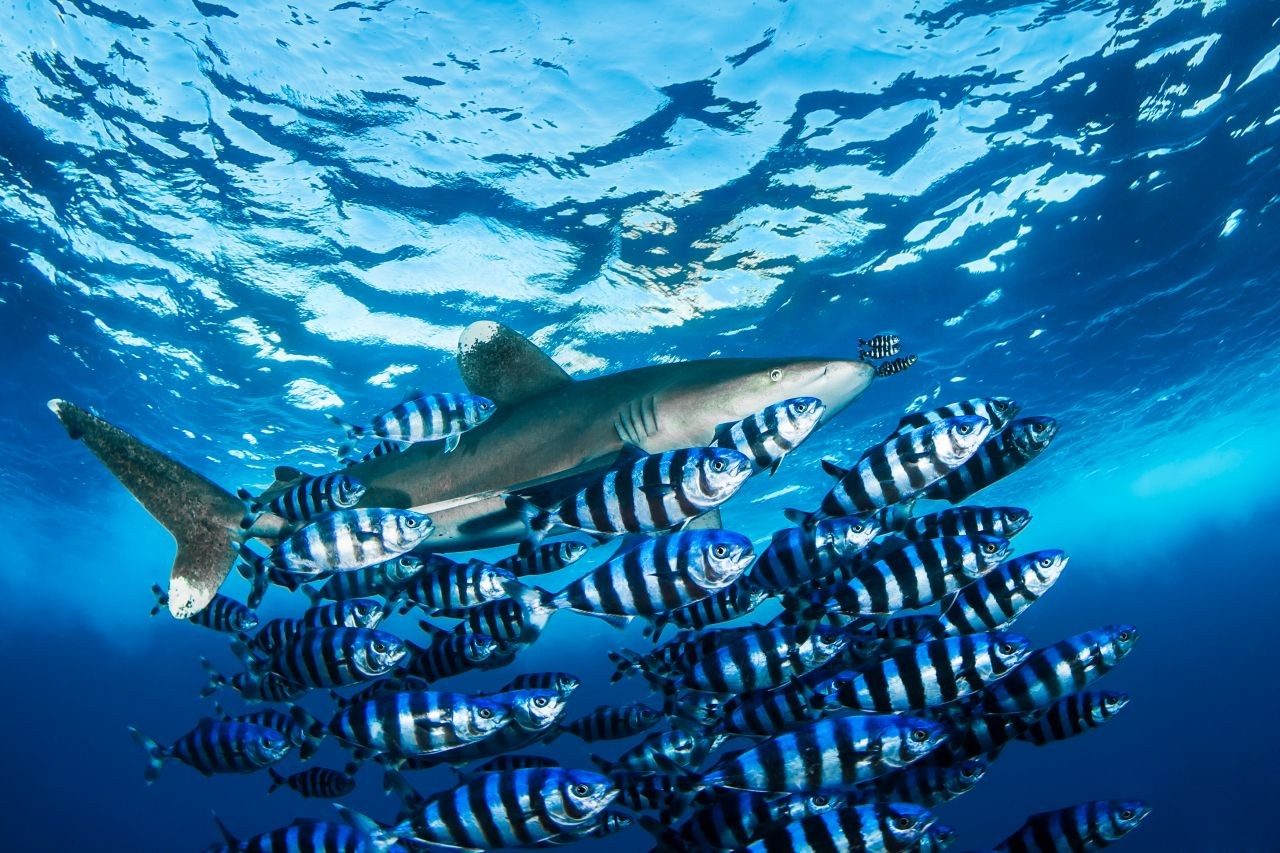 The Oceanic white tip - top predator in the red sea
Thought of the day goes to the recent "Shark Incident" in the Red Sea.
Let's start by making sure we understand the following statement:
"The Red Sea is a unique and most beautiful, tropical eco system this however includes an entire array of predators. It is their Sea, we are just mere visitors."
Then now to the point: Are attacks increasing?
Copyright
© THEOCEANROAMER - IADP

Come to think of it, it's really unthinkable that in 2019, an industry such as ours which turns over billions of dollars in profit, led by a handful of nameless investment funds; does not have an official representation amongst the largest echelons of it's workforce and businesses. We are, particularly when we talk about professional divers in the
...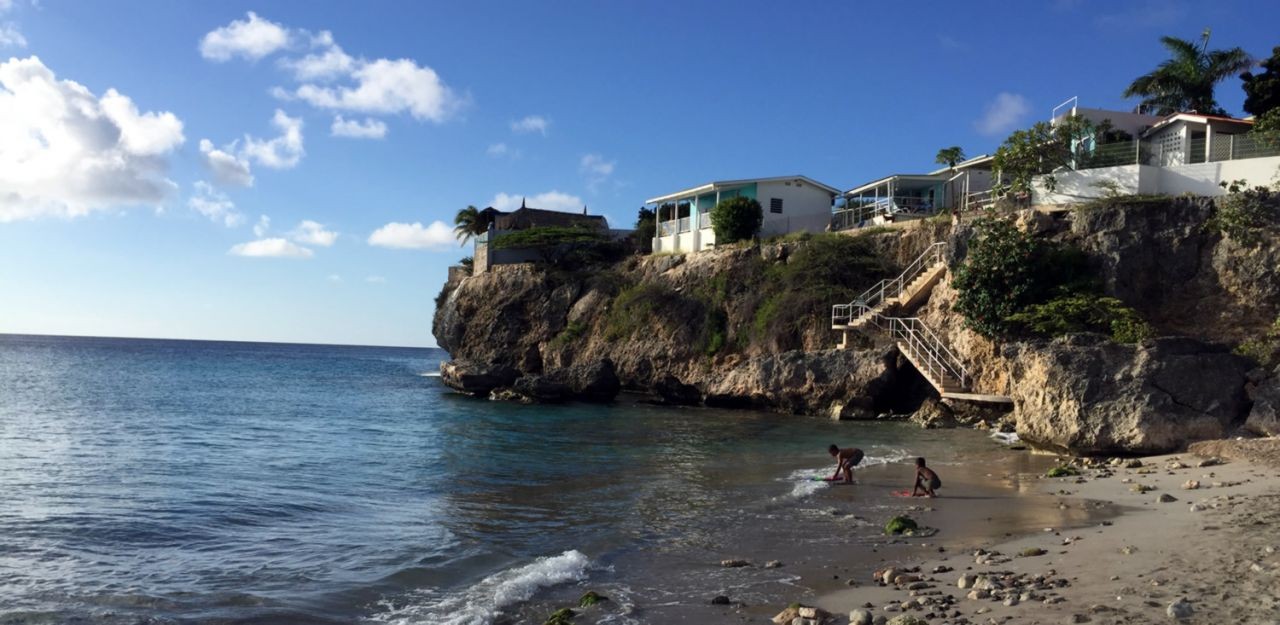 As a marine professional since the late 80's I have been privileged to work in remote locations with amazing aquatic flora and fauna... but lately my heart weeps every time I go into the water.
Diving in remote locations of the Red Sea or now more recently in the Caribbean where it all started for me, I discover underwater deserts where there once was thriving eco systems. Each time I do my best to understand the reasons behind it, and why o why conservation efforts fail.
And regardless of where I am the reasons are always the same, NGO's charged with protection have turned into the business of protection, and a political tip toe. Politicians keep up the appearances but bow to the quick and easy fix which will further their careers and fill their pockets... From Egypt to Curacao with no exceptions.
Tourism locations who are actually depending and reaping the benefits of their natural wealth and resources, don't do even the basic protection for the reefs and beaches that provide their so needed income.
Of course it is bad suit to hamper tourism development by saying the truth, god forbid tourists would get wind of it. But here's the catch ... at a certain point there's no denying it anymore.
Copyright
© THEOCEANROAMER - IADP

One thing I have understood from all these years at Sea, and seeing my workplace the underwater habitat and red sea eco-systems disappearing before my eyes in just mere decades is that everything is going faster and faster, we cannot deny the facts anymore.
To quote my most revered colleague aquanaut Dr.Sylvia Earle:
"No Blue - No Green", and I would add vice-versa. Yin/Yang ladies and gentlemen, parents and kids.
We need to seek balance!
I strongly believe in two things which our logo expresses: YIN/YANG - NO BLUE/NO GREEN
We need to find a balance between usage of natural resources and human development. 
In our current society we cannot expect conservation without income, as resources are dwindling to an ever increasing crescendo; the need for tourism supported projects supporting the environment is needed.
Copyright
© THEOCEANROAMER - IADP